MoneyIQ Financial Literacy Center
Zogo Financial Litercay App
{openTab}

It pays to learn about finance. Literally.

That's why we've partnered with Zogo, a gamified mobile app, to help our members learn the basics of personal finance. The best part? Get paid to use it.

Download Zogo from the App or Play store, and type in the access code: "DANNEMORA". Work your way through bite-sized lessons modules on a variety of finance topics, from opening a bank account to protecting your investments , including information about special offerings at DFCU! For each module completed, earn points in the form of virtual pineapples that you can redeem for gift cards at your favorite vendors like Starbucks, Target, Amazon and more.

We want to provide all of our members with the tools they need to build a bright financial future. Start with the Zogo app today, and we work toward that goal together.

Happy learning!
Banzai!
We now offer Banzai — a premium online financial literacy program — to educators and students for free.
Teachers and students can benefit from:
Learning through real-life adult financial situations
Teaching courses designed for specific age groups:

Banzai Junior (ages 8–12)
Banzai Teen (ages 12–18)
Banzai Plus (ages 16+)

Grading with an easy-to-use online tool
My Credit Union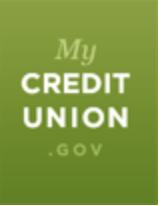 At MyCreditUnion.gov, you'll find useful information on credit unions and financial tools and resources. This website was created by the NCUA as a resource for consumers.
GreenPath Financial Wellness
Your Path to a Bright Financial Future Begins Here…
Dannemora Federal Credit Union has partnered with GreenPath to give you free access to money management and financial education services.
GreenPath is a non-profit company that partners with you to achieve your financial goals.
You can receive assistance with:
Personal and family budgeting
Understanding your credit report and how to improve your score
Money management
Debt repayment
Avoiding bankruptcy, foreclosure and repossession
Call toll-free 877-337-3399 today!
GreenPath Financial Wellness. Empowering people to lead financially healthy lives.
Financial stress slowing you down? Let us help you lighten your load. Learn More by calling 877-337-3399 or at www.greenpath.com/dannemora