Top Tips for Selecting a Lender
With the considerable amount of money at stake when purchasing a home, it's worth your while to carefully select a reputable lender you can trust. Consider the following when making your decision: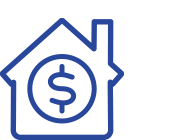 Consider Going Local
Online lenders are plentiful, but a local lender comes with the added benefit of knowing the neighborhoods, properties and real estate professionals in your area. Plus, a local lender is still there for you long after your big move – so you can make payments, ask questions or get other help anytime during the life of your loan.

Research Rates
What may seem like a minor difference in rates can amount to thousands of dollars in interest over the life of your loan. Most lenders will have similar mortgage rates, but it's still a good idea to double-check rates and compare.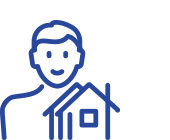 Ask for Recommendations
Friends and family members are a great place to start when it comes to learning about lenders in your area. Ask what they liked or didn't like about their experience.

Think Beyond Dollars
Yes, interest rates are important. But so is choosing a lender that displays honesty, integrity and a commitment to meeting deadlines and communicating with you throughout the process.
At Dannemora FCU, we genuinely care about our friends and neighbors – and that's why we hope you will consider us when choosing a mortgage provider. Our goal is to make your home-buying process as seamless, stress-free and affordable as possible. When you work with us, you will enjoy:
Local loans originated, processed and kept in house at DFCU
Competitive rates
Flexible terms
A variety of financing options
A simple application process
Helpful guidance from start to finish
A year-end bonus that returns to you a percentage of your interest paid that year
Our knowledgeable team is ready to make you feel right at home.