Enjoy 24/7 Convenience with DFCU's Enhanced ATMs and the AllPoint Network.
Details
All DFCU ATMs now have enhanced capabilities for your convenience, including:
Envelope-Free Deposits
Option to Withdraw Exact Dollar Amount Needed (ATM holds $20s, $5s, and $1s)
Cash Checks
To Deposit/Cash Checks:
Insert card and ENTER PIN
Select DEPOSIT
Select CASH OR CHECK
Select if you would like a receipt (for checks you are able to receive a printed image of the check on your receipt)
INSERT CASH OR CHECKS FACE UP as instructed on screen WITHOUT an envelope
Hit CONTINUE and then SELECT DEPOSIT COMPLETE if you are done with your deposits
If you would like to WITHDRAW any funds from your deposit, SELECT YES when asked if you would like to complete another transaction
You will then be able to withdraw $1,000/day from your account (must withdraw in 2 separate transacitons, max is $800/transaction)
With Allpoint's worldwide, surcharge-free ATM network, you'll never get charged for trying to access your own hard-earned money.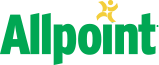 DFCU is an Allpoint® Network member financial institution, which means DFCU members have access to America's largest surcharge-free ATM network, with some 55,000 surcharge-free ATMs worldwide.
To find an Allpoint Network ATM near you, use one of the Allpoint Network locators below:
Allpoint Network locator resource: