A more modern approach to your online banking needs.
07/19/2022
By: Anna Hewitt-Channell - Business Development & Marketing Manager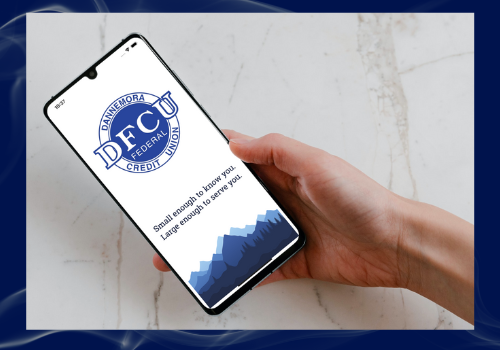 The following information is being provided to help current members and new digital banking members setup access to their accounts online through Dannemora Federal Credit Union.
Brad Currie, our Digital Service & Systems Optimization Manager has been working hard to launch our new mobile banking for a launch in August of 2022. After a long process and many trial and errors, we feel that our members will benefit greatly and enjoy our upgraded system! We are using the latest technology to create a digital banking experience that we are confident you are going to love!
Our tentative launch date is scheduled for August 15th, 2022. Your online mobile banking can be found online in the App Store and/or in the Google Play Store. Search Dannemora Federal Credit Union for the mobile app.
Enrollment for online banking will temporarily be shut down beginning on August 5th, 2022 between 5:00pm-6:00pm so we can upgrade to our new system accordingly.
---
WHEN YOU SIGN IN FOR THE FIRST TIME:
Signing into our new and enhanced online banking system will be different. If you are currently signed up for online banking, these are the steps you will need to follow:
Use your Current User ID for login. Your password will be the last six digits of the primary's social security number.
Review terms and conditions, click the box and hit continue.
You will then need to change your password. Remember your current password is the last six digits of the primary's social security number.
You will then be verified via phone call or text message with the current phone number we have on file.
After the phone call or text message, you will enter the verification code provided and then hit the verify button.
You will then need to answer 5 security questions.
---
Check back here for more updates! We will communicate any & all updates accordingly on our website, social media pages and in our branches.
View all posts